Saturday, September 13, 2014
A Good Attitude, a Review, and a Proto-Regisnation
Hi-ho, internet friends. I have a new poetry pamphlet available from the inestimable
Flying Object
. It's called
A Good Attitude
, it's about emotions, bodies, and control, and
you can buy it for $5
. Huzzah!


* * *
Here is an awesome review of
My Resignation
from Michaela Cowgill. I am having a Sally Fields moment over this. "You like me! You really like me!"
Aw shucks and blushes and thanks!
* * *
Speaking of
My Resignation
, before it had that title, it was called
Moving Day
, and I bound one copy of it as a Christman present to my then-fiance, now-husband. Here are some images of the hand-bound copy, along with a couple of poems that don't appear in the final, published book.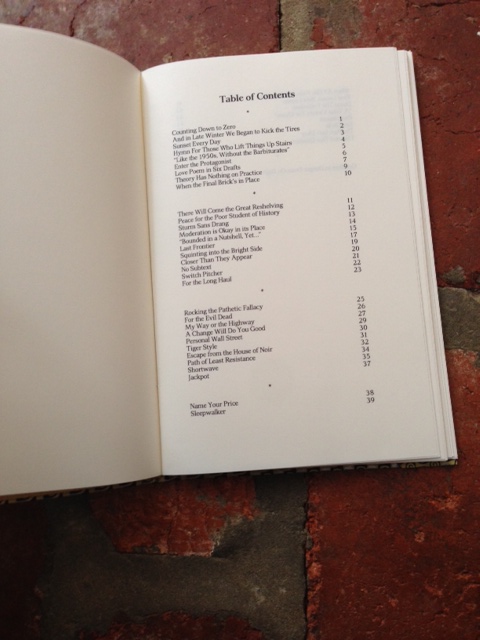 * * *
And one last bit of news. I'm going to be the "house reader" for the new season of the Ruthless Grip reading series here in DC. You can sign up to get emails about upcoming readings at
DCPoetry.com
.