Thursday, February 03, 2011
Oranges!
I saw my first real life copies of
Applies to Oranges
last night at the Local Plus reading! Thanks to James Copeland of Ugly Duckling for bringing them down. I came into Grand Central last night, saw a little table set up full of magazines and books -- and there it was! Whee!
Here is an image of this majestic, wild creature -- caught in its natural habitat: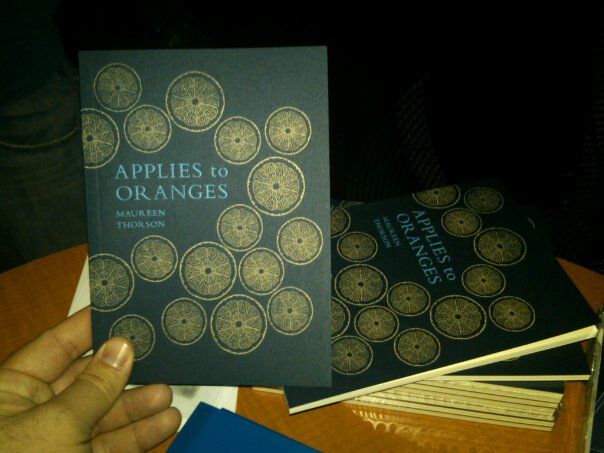 BTW, I will be roaming the AWP bookfair this afternoon, armed with giant nylon bags in which to stash what will certainly become an alarming number of purchases. See you there!