Monday, June 14, 2010
Strawberry Saturday
On Saturday, I made a meal in which every dish included strawberries. I was my own little Iron Chef.
Here is the fridge: everything that can be pre-prepared has been pre-prepared (including pie).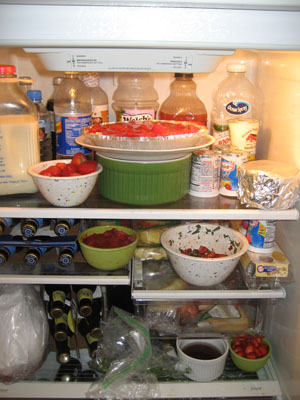 And lo, here is a plated dinner for three: tuna steaks with strawberry salsa, strawberry risotto with arugula, and a strawberry-feta-almond salad.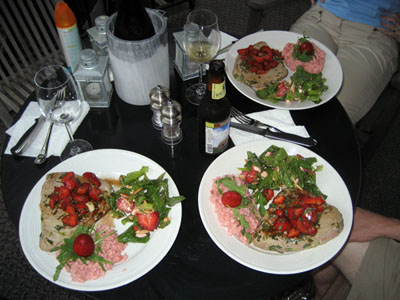 And finally: strawberry pie, strawberry ice cream, and whipped cream.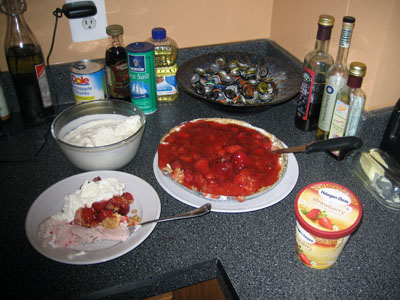 I didn't cook the risotto quite long enough (dang you, risotto!), but the flavor was amazing. The salad, tuna, and pie came out great. I am thinking of repeating the experiment in July, with blackberries. After that, who knows? Watermelon Saturday, Mango Saturday, Pumpkin Saturday...